HELLO! WELCOME to Gold & Co. Jewelry
Located in Hendersonville, TN just minutes north from Nashville, Gold & Co Jewelry offers our shoppers a unique shopping experience!  With a beautiful assortment of one-of-a-kind vintage & estate jewelry. Our priority is providing  customers with comfort and convenience in an elegant, modern store. 


If you are looking to sell your Jewelry,coins,silver,gold & diamonds please contact to make an appointment at:
615.265.8394 or hendersonville@thegoldcompany.com

New merchandise is added daily so, please check back often. We also invite you to subscribe to our mailing list and be among the first in-the-know about our events and specials. 

We also do weekly live auctions!! Download the "whatnot" app today and make an account. Search and follow "Goldcojewelry" (one word)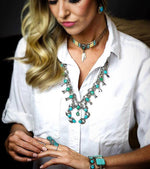 Jewelry/Gifts
Discover and shop our collection of on-trend Jewelry & Gifts or just because. Shop Now
Estate
Indulge in one-of-a-kind Estate Jewelry and let us take you back to a bygone era. You can also bring your estate jewelry pieces in for appraisal or sell your gold, silver or diamonds Learn More
Exceptional Quality, Style & Service
Come experience us, because no two visits will ever be the same. 
What Our Customers Say
"Really enjoyed going to this place! We went there to get me fiancé sized for her wedding ring and we ended up finding her actual band there! It was beautiful, a perfect match to her engagement ring and fit her perfect. They have such a great selection and awesome prices. Not to mention, they have more than just jewelry...I walked around looking at all of the apparel and other home goods while we were waiting for the ring to get cleaned. Wall art, clothes, candles, they have it all. Highly recommend!"

- AJ Soldo

"Love Gold and Co. Boutique! Such a beautiful store filled with so many cute items. I especially LOVE their candles and goats milk soaps. It's so nice to have such a unique shop nearby. It's definitely my go-to place for gifts."

- Stefanie Shick

"Thank you!! I will be back! Had a wonderful experience all around. Owner waited on us, he was honest and accommodating. Got more than I expected for my gold; so I purchased a couple pretty items from their beautiful boutique! What a huge selection of jewelry and gift items."

- Michael Bucek

"Sent a message about the most adorable bag they posted...purchased online and it arrived within like 3 days !!! It's adorable perfect gift. Amazing service and I cannot wait to be able to shop their items online. I love the dragonfly necklace!"

- Lesa Wygant-Lee

"I WANT IT ALL! Fantastic boutique full of wonderfully unique and stylish gifts! They carry my FAVORITE soap on coral! It's the only bar soap I will use and makes for an amazing add on gift."

- NaNette Bucek

"Good place to sell your gold and silver. Fair prices for gold & silver by weight. Very Friendly Staff! Will definitely be returning here to sell more Gold & Silver again!"

- Benjamin Brown